About AMEA 2022
The 2022 International Conference on Applied Mechanics and Engineering Applicationshas(AMEA 2022) been held online conference on February 25, 2022. AMEA 2022 online conference includes 3 keynote speakers and 2 oral speakers to share academic reports. Thanks to the support of experts and scholars!
2022年应用力学与工程技术应用国际学术会议(AMEA 2022)已在2022年2月25日召开线上视频会议。会议包括3位主讲嘉宾及2位口头报告学者的学术分享。感谢参与及听取报告的各位学者!
Screeshot/截屏大合照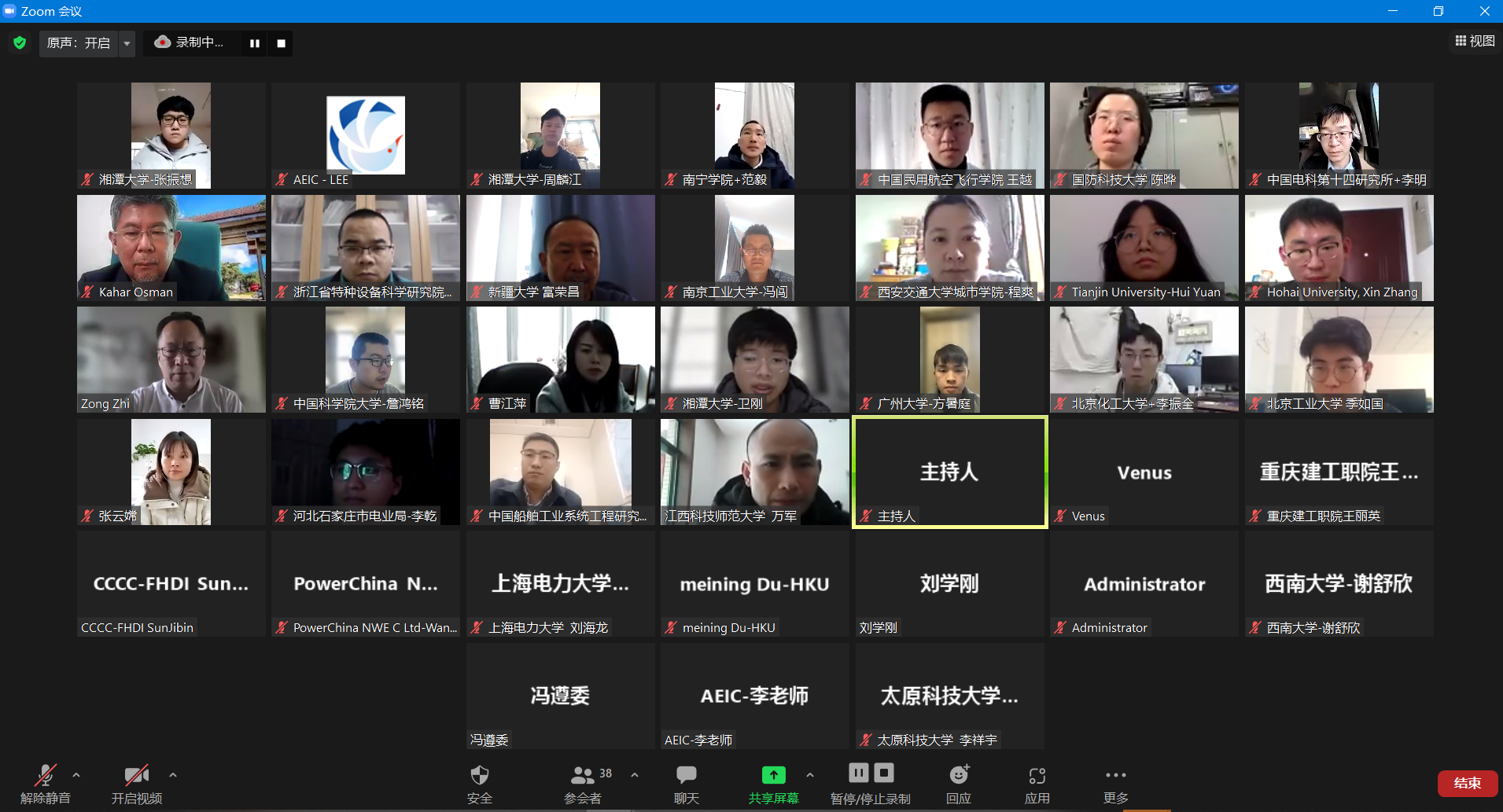 Keynote Speeches/主旨报告
Prof. Chuang Feng 冯闯 教授
Nanjing Tech University, China 南京工业大学
Title: Dynamic Response of Graphene Platelets Reinforced Dielectric Composite Structures with Active Tuning
题目:石墨烯片增强介电复合材料结构主动调谐的动态响应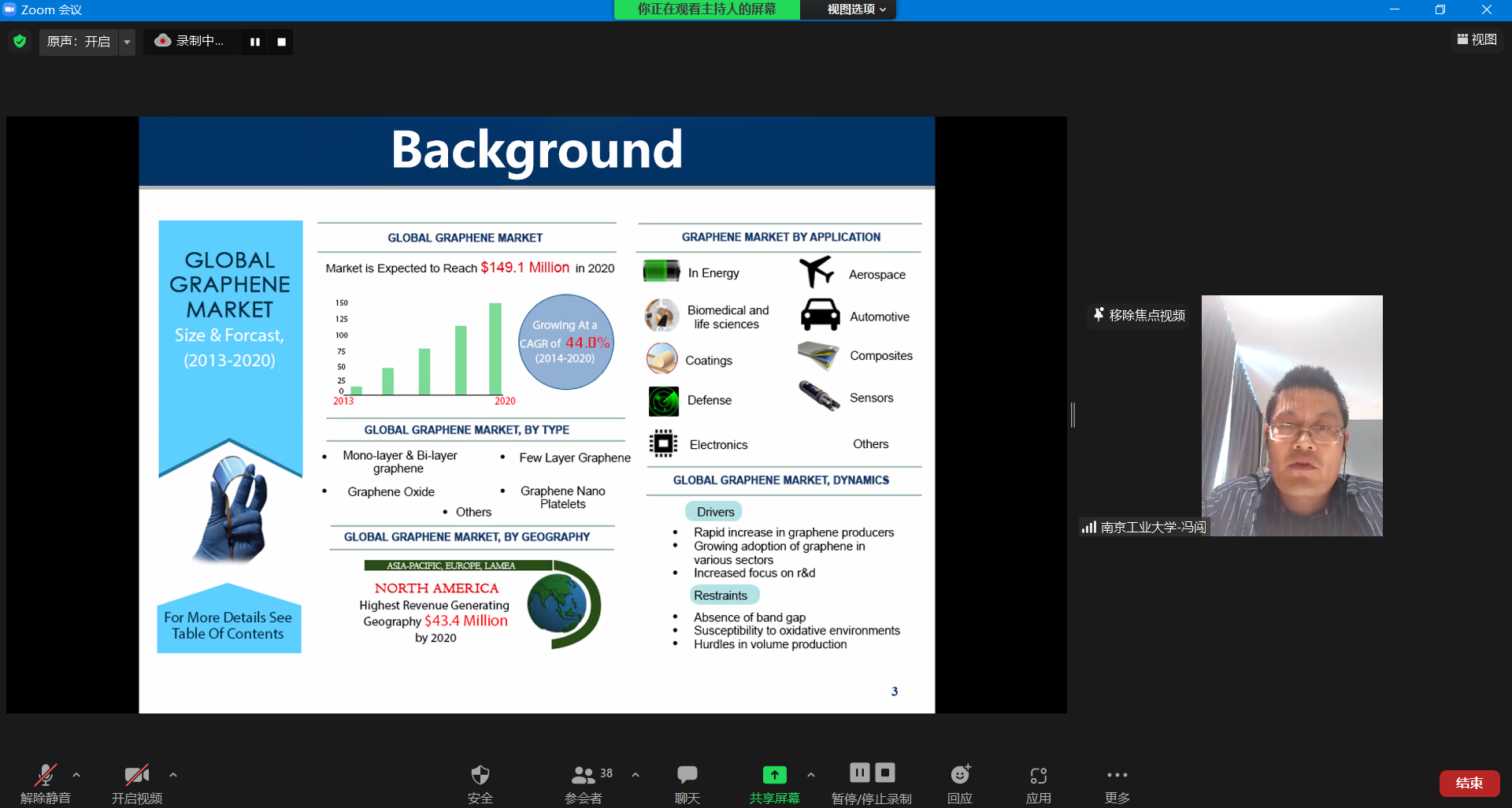 Prof. Prof. Z. Zong 宗智 教授
Dalian University of Technology, China 大连理工大学
Title: Study on Large-Scale High-Speed Trimaran
题目:大型高速三体船的研究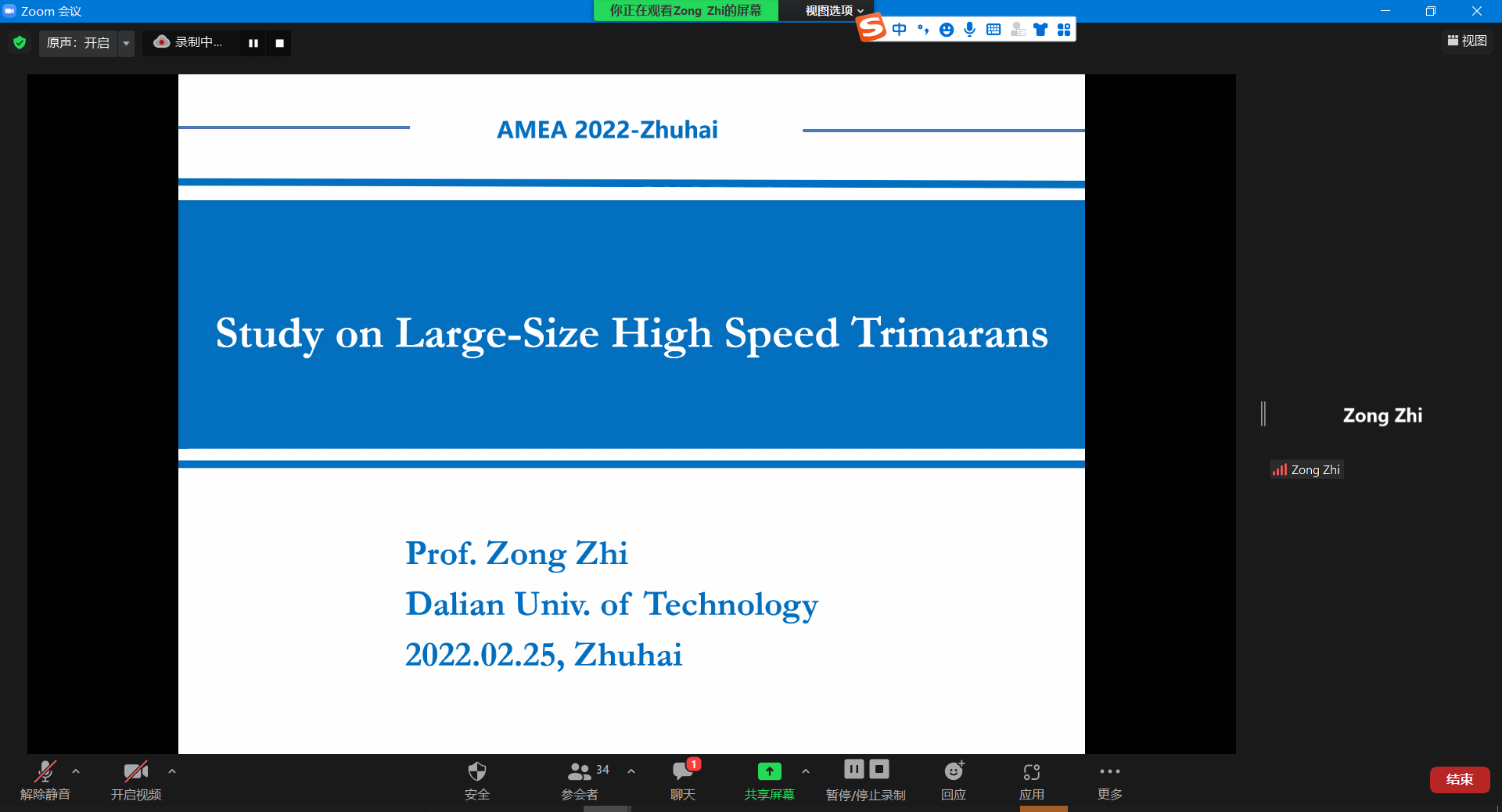 Prof. Dr. KAHAR BIN OSMAN
Universiti Teknologi Malaysia, Malaysia 马来西亚理工大学
Title: Computational Fluid Dynamics Analysis of Sparger Systems in Electroless Nickel Plating Processing Tank.
题目:化学镀镍加工槽喷射器系统的计算流体力学分析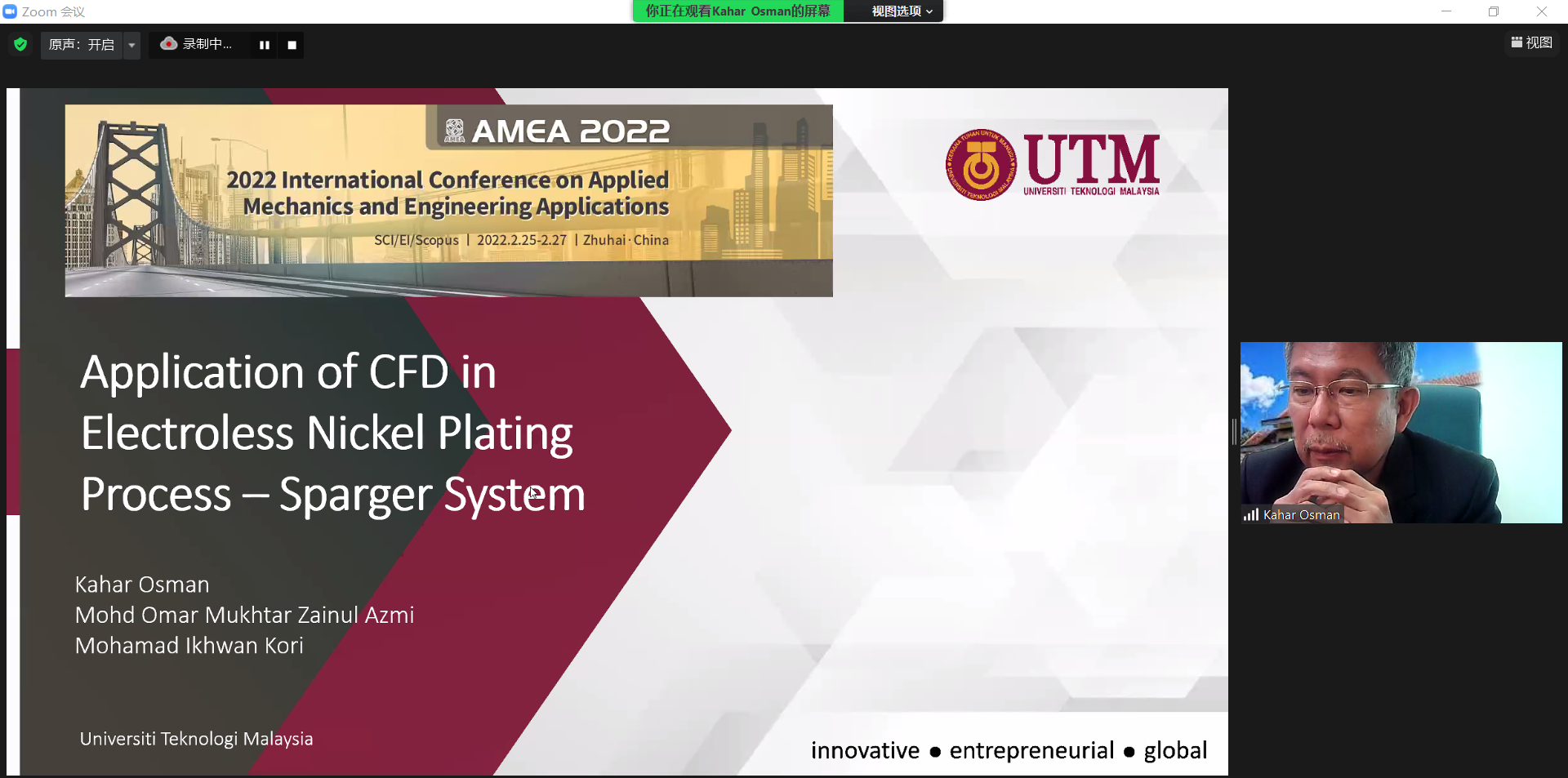 Oral Speeches/口头报告
Xin Zhang, Hohai University
张鑫,河海大学
Investigation of Tensions of Inclined Cables Considering Bending Stiffness Based on An Implicit Function Method
考虑抗弯刚度的斜拉索索力隐函数识别方法研究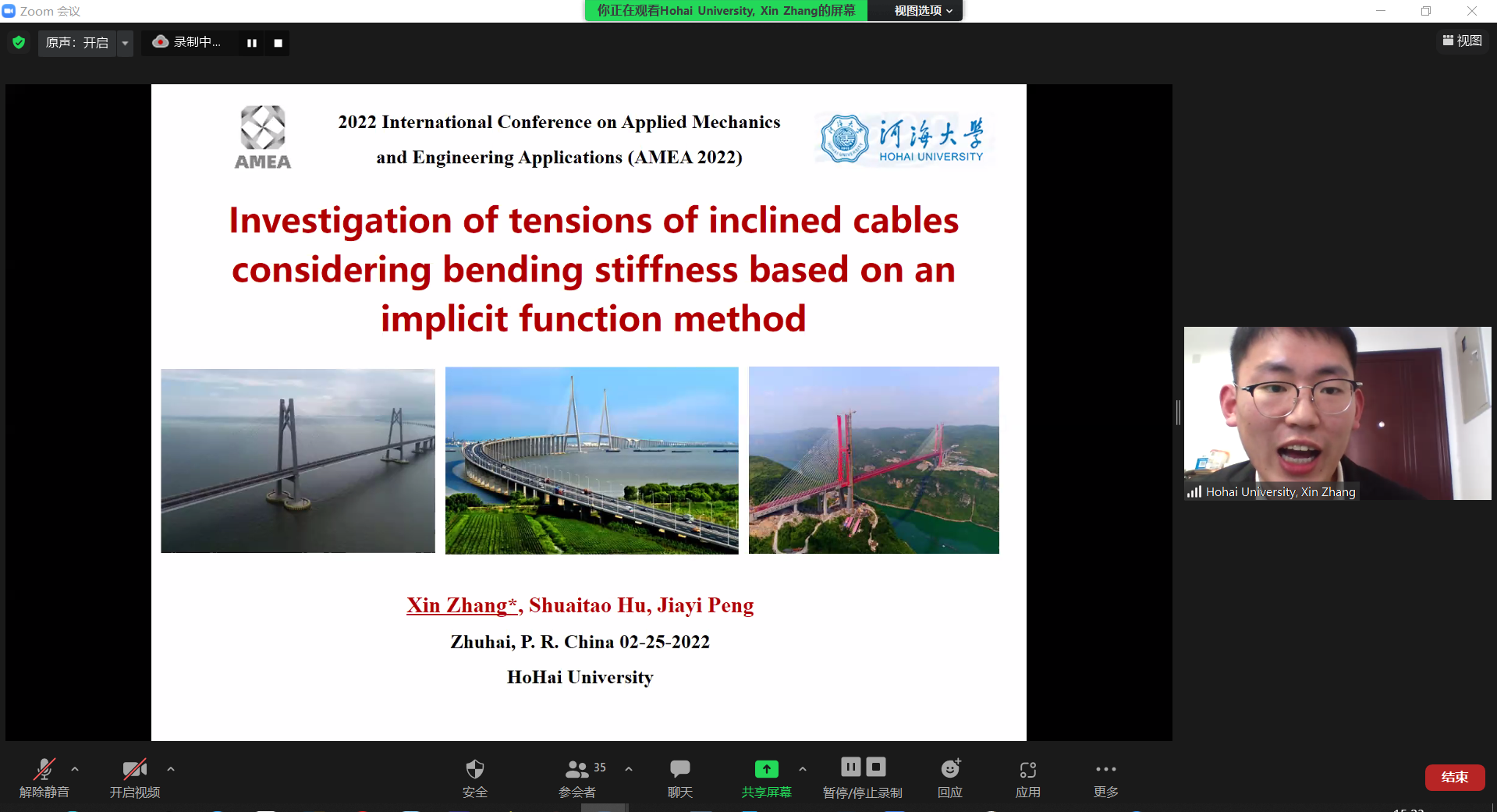 Liwan Huang, Beijing Sports University
黄栗晚,北京体育大学
A Comparison of Two Designs of Metatarsal Pad for Hallux Valgus: A Biomechanical Study in Finite Element Analysis
有限元法分析两种跖骨垫设计对拇外翻足的生物力学影响